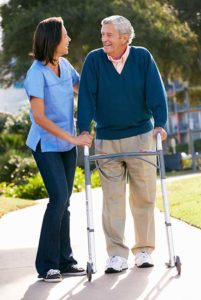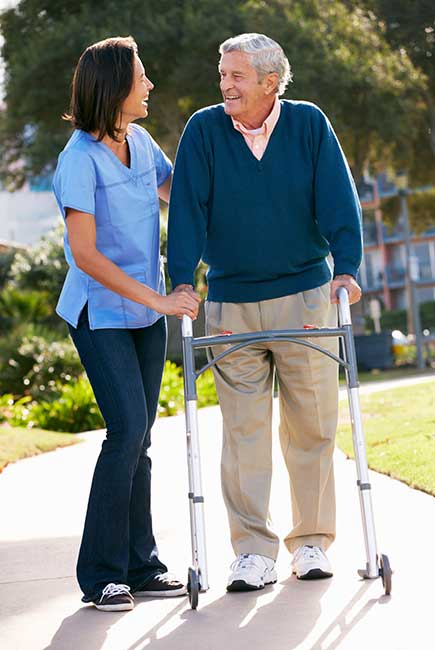 A major eldercare challenge is keeping our seniors safe at home after a hospital or rehab stay, with the top three reasons for seniors' hospital readmissions being:
Falls
Lack of adherence to medication plans from a hospital or rehab
Lack of follow up on physician appointments after discharge
Among the most avoidable reasons for rehospitalization for recently discharged seniors not taking medications as prescribed:
Research shows

that

26% of readmissions were potentially preventable and medication-related, most commonly due to patient nonadherence.

Another study

indicates that between

33%–69% of all medication-related hospitalizations are the result of medication nonadherence.

Translates in health care costs reaching $100 billion a year.
At Westchester Family Care (WFC), we understand how adult children of seniors can't always be around to care for their parents. A hallmark of WFC's exceptional home care is being proactive in preventing problems like not taking medications as prescribed.
At WFC, we offer a comprehensive approach to ensure adherence to medication plans:
Discharge Planning:
In order for an at-home medication program to work for seniors, it takes a team to organize and oversee it. WFC homecare begins before the senior client is discharged with service offerings specifically developed for precise medication adherence, post-discharge.
Briefing with the hospitalists and physicians of WFC clients about medication management

Obtaining a list of the specific medications that have been prescribed
Similarly, WFC programs for a safe transition are developed to provide flawless administration of the meds, once at home. Prior to leaving a facility, we've created two discharge programs from which to choose:
 A live-in aide who provides 24/7 support, or

 A daytime aide to assist while family caregivers are away
These programs also include Nursing oversight and coordination.
Medication Adherence:
We recognize that readmission rates are predictably higher among the elderly due to poor follow-through on adhering to prescribed medications. That is why WFC's caregivers are extensively trained to anticipate and manage the problem of lack of medication adherence.
Medication reminders from caregivers at the prescribed times of day help to restore order to the client's life once back at home.
WFC offers customized home care plans to match the specific eldercare need:
WFC caregivers remind clients when to take their medications

WFC Nurses can manage the prescriptions and the medications
Nursing Oversight:
Post-discharge eldercare is a demanding time for all parties and can take its toll on adult children worrying about their parent's medication regime. WFC's Nursing visits provide another dimension of care to confirm that the medication regime is being followed by confirming they are in the right time slot with right doses and that follow-up appointments are kept.
Nursing oversight with prescription management in addition to cCaregiver reminders

Orientation with MD prior to hospital discharge

RN visits and post-discharge communications with doctors/pharmacy and adult children

Nurses fill medication box (provided by WFC) by dose and time of day

RN has ongoing communications with both physician and pharmacist
Additionally, the Nurse's home visits provide another "set of eyes" to assess the client's overall condition.
Prescription Fills/Refills:
The hospital experience can be confusing regarding which medications have been added or changed from the patient's at-home regime. Left on their own, the majority of seniors' prescriptions don't get filled. Clients try unsuccessfully to reconcile medications they already have, with what they may have been taking before admission and/or the medication lists received upon discharge.
Our standard is to start by having any new prescriptions filled. Our caregivers will go to the pharmacy with the client, pick up the Rx themselves or arrange for delivery. We ensure that prescription list adjustments to the client's regime are carried through at home; in turn, WFC caregivers stay abreast of any more changes in the ensuing weeks or months.
Extra Caution for Cognitive/Vision Impairments:
There are even greater concerns about medication errors among elderly clients with cognitive or vision impairments. Clients with Dementia or Alzheimer's can forget to take their meds or that they were already taken. Those with decreased vision can have trouble reading pill bottle instructions and differentiating pills outside the bottle. Taking all elements of the WFC medication adherence program together, peace of mind is especially appreciated by adult children of these clients living far away.
At WFC, we believe that every client and personal situation is different and will require a customized solution. Our programs for avoiding hospital readmission are illustrative of how our family care agency consistently demonstrates the exceptional care we provide for our clients. The positive results shown with our medication adherence programs deepens the connections we have with seniors' adult children, whose needs we understand on a personal level and are just as important as our clients.
For our efforts, we are proud to announce that WFC has received the distinguished Best of Home Care® – Leader in Excellence Award, in addition to Provider and Employer of Choice Awards, from Home Care Pulse the leading firm in quality assurance for the home care industry.
Westchester Family Care assists people of all ages, by customizing home care plans to maintain healthy quality of life and safety at home. We let family members be family again while we provide the personal care.
Contact WFC for an immediate family need or when planning for future needs: info@westchesterfamilycare.com, 914-764-7500, www.westchesterfamilycare.com.