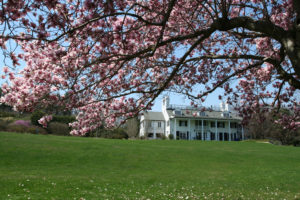 Over 34 million Americans have provided care for an adult 50 years or older within the past year — 2.2 million of those caregivers are here in New York. Whether you are a senior living in Westchester County or a caregiver for someone in the area, there are many resources you can look to for support.
Here's a collection of some of the most helpful senior and caregiver resources Westchester County has to offer:
Need help with senior care services? Westchester Family Care offers home care for seniors in Westchester County. Don't hesitate to reach out if you need assistance with in-home care, companionship, or transportation.
Leading to over 2 million hospital visits each year, falls are unfortunately common and pose a serious concern to seniors' independence. With the right precautions and preparations, the risk of falls in the home can be significantly reduced.
The Westchester County DSPS takes part in the Falls Free® Initiative, a national program with the goal of educating families on fall prevention and improving senior independence. During the months of September and October, registered dietitian nutritionists (RDN) of the DSPS present topics on senior nutrition and fall prevention.
Check here for a full list of this year's fall prevention events and discussions.
Alzheimer's and other forms of dementia can be one of the biggest pressures for caregivers. There are over 400,000 people in New York living with Alzheimer's and many have similar stories to share.
The Alzheimer's Association of Hudson Valley has support groups where caregivers can share their experiences and learn from others.
Looking for an Alzheimer's support group near you? Visit the Alzheimer's Association of Hudson Valley to see support groups local to your area.
Westchester County offers nutrition programs that help make healthy meals more convenient for seniors. There are a number of senior centers that offer congregated meals as well as home delivery (meals-on-wheels) in some locations for homebound seniors.
Westchester County has senior nutrition programs located in the following areas:
Cortlandt

Eastchester

Greenburgh

Mamaroneck

Mount Kisco

Mount Pleasant

Mount Vernon

New Castle

New Rochelle

Ossining

Peekskill

Port Chester

Somers

White Plains

Yonkers

Yorktown Heights
Meals are available to adults 60 years and older. Pre-registration is required.
To signup for senior nutrition services in your city or township, check the Westchester County nutrition program directory.
Taking on the responsibility of being a caregiver is not something you can easily prepare for, and it often happens out of necessity. Westchester County has the Family Caregiver Support Program to help connect family members and caregivers of Westchester County with up-to-date information on available resources and local services in the area.
The program offers caregivers free support including:
Consultation on local resources and how to use them

Caregiver coaches

Education programs for caregivers

Older Driver Family Assistance Program

Faith-based outreach

Grandparents Program (for seniors raising grandchildren)
Get the most up-to-date information on caregiver resources in Westchester County.
It's important for caregivers to remember that they are never alone, and that's especially true for caregivers in Westchester County. To help caregivers better handle their loved one's aging, the DSPS offers the Caregiver Coaching Program. This program provides family caregivers with one-on-one support and guidance for their role as a caregiver.
What makes the program unique are the caregiver coaches. These coaches are locals (like you!) who have shared a similar family experience and know the surrounding community and what resources it has to offer.
For more information on caregiver coaches, view the brochure!
For adults 50 and older, you are eligible for AARP membership. Seniors who take advantage of an AARP membership receive benefits such as discounts on insurance, travel, and even some local stores in Westchester County. AARP also provides active seniors with the opportunity to stay involved and volunteer in the community.
There are AARP chapters located in Cronton, Mount Vernon, Yonkers, and Yorktown Heights.
Stay up-to-date on events, community news, and volunteer opportunities.
The Westchester County Department of Senior Programs & Services (DSPS) helps to connect seniors, caregivers, and families to local services and educational events that support aging at home and promote independent living. Many of the senior-focused programs in Westchester County are supported by the efforts of the DSPS.
If senior care is unexplored territory for you, the DSPS can help you understand the number of services, community programs, and senior benefits that are available.
Learn more about the Department of Senior Programs & Services.
Home Care Services in Westchester County
While there are many resources local to Westchester County, there may still be times when you need additional support to help your loved one remain independent. Westchester Family Care offers home care services that allow seniors to age in the comfort of their own home.
Westchester Family Care provides senior services including:
Need assistance for you or a loved one?
Contact Westchester Family Care for compassionate support and home care services.