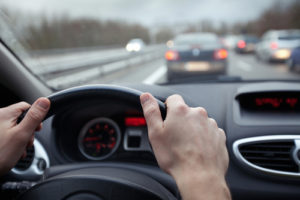 Are you stressed out as a caregiver because of long-distance travel?
Assisting with the day-to-day tasks of caregiving can be difficult to juggle when travel distance is a factor.
This doesn't diminish your role, which is just as important as any other caregiver's.
What is a Long-Distance Caregiver?
A long-distance caregiver, or remote caregiving, is someone who lives at least one hour away from a loved one.
Often it can be a struggle to care for your loved one from a distance.
Here are some ideas you can do to proactively help your loved one from a distance.
Strategies for Long-Distance Care Giving
There are several roles you can fulfill as a caregiver, even if you don't live nearby.
Some of your tasks may involve care coordination, while others involve research, non-medical management, or even just emotional support.
A long-distance caregiver can:
Research your loved one's diagnosis.

Get you (the caregiver) organized.

Organize other family members and caregivers.

Seek out local caregiver professionals.

Stay in touch with loved ones.  

Don't forget your own needs.
1. Research Your Loved One's Diagnosis
Researching an illness and various courses of treatment can help you stay productive, especially at a time when you may feel helpless for not being close by.
Through research, you can learn more about what your loved one is experiencing, what the likely treatment and therapy options are, how to manage a chronic condition, and how to prevent crises.
Doing research in advance will also make it easier to talk to doctors and other caregivers about your loved one and treatment options.
2. Get Yourself Organized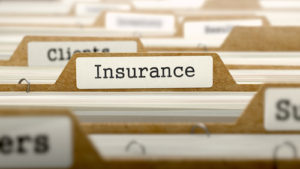 Much of the care surrounding an elderly loved one involves bills and records—both those that help the household function and those related to your loved one's medical needs.
This is especially true if your loved one has ceded power of attorney to you or has difficulty making decisions.
Compile contact information for people who need to be informed about your loved one's progress, as well as information about any medical providers and caregivers, plus insurance and medical information in an easily-accessible place.
This file should include names, address, phone numbers, and email addresses (if applicable) of friends, neighbors, clergy people, doctors, home health care providers, and therapists.
Be sure to designate an emergency contact who can respond to last-minute needs and people who have volunteered to help with tasks like transportation.
3. Organize Other Family Members and People Who Need to Know
If you are visiting your loved one, you can gather family and friends who need to be involved in care while you are in town.
Otherwise, conduct a Skype or video chat, or simply schedule a group call.
This time can be used to discuss any feelings or emotional components of your loved one's diagnosis, but it can also be used to organize and divide up duties.
Include your loved one in the decision-making process if at all possible.
Be sure you have people who will regularly check in with your loved one and socialize, not just coordinate medical appointments.
Although medical care is paramount, a feeling of normalcy through social interaction and the feeling of being loved is an equally important part of recovery and long-term care.
Those who are able to regularly check in can also report back to you regularly.
4. Seek Out Professionals
In addition to a team of doctors and other medical professionals, your loved one will likely need a primary caregiver to perform anything from day-to-day tasks to just stopping by to stock the kitchen or provide transportation.
This person could be another family member or a paid caregiver. You should be able to support this person through discussions of what your loved one needs and what your caregiver needs to effectively do his or her job.
You may also choose to fill in when the primary caregiver is away, or hire temporary caregivers.  
If you choose to hire a professional caregiver, you will need to research agencies, take part in hiring an agency, meet with the individual assigned to your loved one's care, and coordinate services.
Hiring a professional agency can help ameliorate much of the anxiety and work that surrounds finding the perfect in-home caregiver.
5.Stay in Touch
While it may seem like coordinating care, even from far away, is practically a part-time job, be sure to take a break from scheduling appointments and reviewing information with doctors to reach out to your loved one.
If you can't often visit in person, send videos or photos of yourself.
Send cards and notes. Be sure to talk to your loved one on the phone at least once a week if possible.
When you do visit, make your visits productive by making sure everything is still running smoothly, and considering if anything needs to change in regards to your loved one's care.
During your visits, you may start to realize that more help is needed on a regular basis.
Think about your loved one's daily needs and whether they are still being adequately met.  
6. Don't Forget Your Own Needs
Long-distance caregiving can cause stress—sometimes, the frustration of being away makes it harder than being a local caregiver.
Recognize when you are feeling strained and be proactive in reducing stress and worry.
Don't be too hard on yourself—you are doing a great job!
Part of being a long-distance caregiver is realizing you can't do everything alone and asking for help when you need it.
Be sure to focus on things that are important in your life, like work, exercise, hobbies, and other family members.
If you make sure you can be your best self, you'll be an even better long-distance caregiver for your loved one.