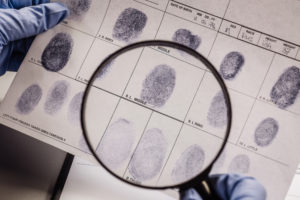 The demand for home care is on the rise as baby boomers near retirement age. In fact, the Census Bureau reports that only about 1% of those ages 65 to 74 live in nursing homes as many older adults prefer the comfort of their own home and maintaining their independence.
With home health care agencies and caregivers in demand, it's important to ensure that the person providing care to your loved one is trustworthy and reliable. While most home care agencies perform some form of verification, the term background check has become a catch-all for any effort to find out about an individual's past before hiring them.
To ensure a reputable caregiver from a top-notch agency is caring for your loved one, fingerprinting and name-based background checks are musts. In this blog, we'll explore why and discuss how to select a reputable home care agency.
Background Checks for Home Health Caregivers
According to employee screening services like EmployeeScreenIQ, there is a 52% discrepancy between what a candidate claims and what is found in their resume and employment history. Background checks are a must for any new hire, but those working in the healthcare industry should be verified through both name-based and fingerprint background checks to ensure patient safety.
Name-Based Background Checks
For most employment purposes, employers tend to only administer name-based background checks, which use an individual's name and Social Security number to find out personal information. Name-based background checks should verify the following information:
Name
Address and all previous places of residence
Age
Employment records
Education verification
Professional certifications
Convictions (not arrests)
A name-based background check is a great place to start because it often verifies employment history; however, there are several weaknesses with name-based background checks:
The candidate could have provided a false name and Social Security number. 1% of the 45 million individuals in the FBI criminal database have used over 100 fake Social Security numbers and aliases.
If an individual has had two or more different last names, their criminal records can be missed if only their current name is checked.
It's possible to get false positives as sometimes the individual being background checked has a very similar name to someone who has committed a crime.
While name-based background checks are useful, simply checking someone's name and Social Security number alone is not enough to be completely certain of their criminal record.
Fingerprint Background Checks
Fingerprints are unique and are largely used by law enforcement to keep track of criminals. Fingerprint checks also called Criminal Background Checks are often done in industries that provide care for the elderly or work with young children because of the following information that can be uncovered, including:
Nationwide information about arrests
Verification of whether an individual is listed in the National Sex Offender Registry
If a criminal background check has been performed, you can be sure that your caregiver doesn't have a criminal past. By law, licensed home care agencies cannot hire individuals convicted of a felony, which is why many agencies perform criminal background checks.
Finding a Reputable Agency to Provide Care
Because name-based and criminal background checks are time-consuming and expensive, many families looking for home health care prefer to select a home care agency that performs these safety procedures. When you are choosing an agency to provide care, look for one that:
Ensures all caregivers are certified
Checks their employee credentials
Interviews candidates in person
Checks candidate references
Is insured and bonded
Performs criminal background checks
For example, all of our caregivers at Westchester Family Care are entered into the New York State Home Care Registry and are New York State Certified Home Health Aides (HHA). Our caregivers' credentials are verified, and each undergoes an in-depth, thorough professional testing and screening process. This process includes a continuous criminal background check with fingerprinting, initial and ongoing drug testing and health exams.
It's difficult trusting someone to take care of your loved one. Choosing a licensed home care agency is one of the best ways to ensure your loved one's safety, as all caregivers have already been thoroughly screened and given both name-based and criminal background checks. If you are looking for trustworthy home care from an agency, we can help. Contact us today so our family can start caring for your family.